Mellieha Holiday Centre offers a variety of culinary experiences. Enjoy traditional dishes, Maltese specialities, juicy steaks and fresh vegetables along with our very special Maltese bread.
Treat yourself with healthy and tasty smoothies, homemade sandwiches and a super self-service salad buffet.
Restaurant The Great Dane
À la carte restaurant with international and Maltese dishes. The restaurant is the place where centre guests meet the locals.
Open all year round.
The pool bar
Tasty dishes for an active day by the pool. Healthy cold drinks and plenty of home-cooked food to choose from.
Hansen Gastro Bar
Bar menu in the literal sense of the word. Great tasting burgers, salads and pizzas characterize this menu; as delicious and well-made as the centre's other menus.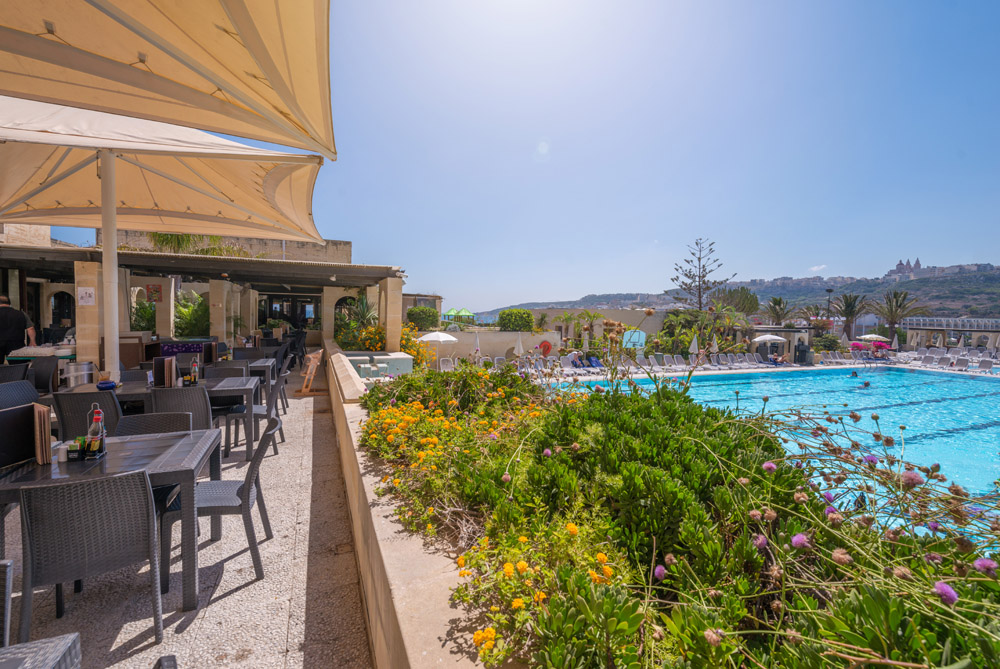 Pizza
Smoking hot pizza on a crispy base with cheese and our favourite toppings.
For those that prefer to stay in their holiday home but would still like to enjoy the restaurant cuisine, it is possible to have food delivered to your home.